Physician Assistant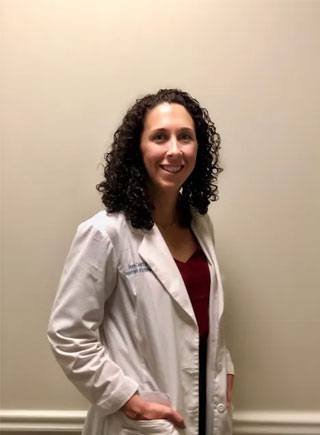 Lauren Dolloff
Physician Assistant
Lauren is a physician assistant who works in conjunction with Dr. Talmo and the office team in the care of orthopedic patients. In her role, she provides both pre- and post-operative evaluations and treatments including conservative therapies and injections. She also assists with surgical procedures. Lauren has been a member of Dr. Talmo's team since May 2018. She began her career as a surgical physician assistant on the joint arthroplasty service at NEBH, where she worked for the previous five years. A graduate of the University of a Vermont, Lauren received an undergraduate degree in biology and later received her Masters of Physician Assistant Studies at MCPHS - Boston. In her free time, she enjoys traveling and staying active with skiing, hiking and camping.
Nurse Practitioner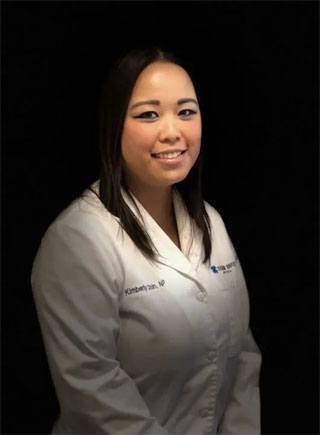 Kimberly Chin, MSN, FNP-BC
Nurse Practitioner
Kimberly works closely with Dr. Talmo in seeing patients in the office and assisting him in surgeries. She offers expanded access to care with available appointments to existing patients. By working collaboratively with all involved healthcare team members, she ensures each patient receives individualized and optimal care throughout their surgical process. She holds degrees from the University of Washington, Seattle and MGH Institute of Health Professions, Boston. Outside of the clinical setting, Kimberly enjoys spending time with her husband embarking on spontaneous day trips all over New England.
Office Coordinator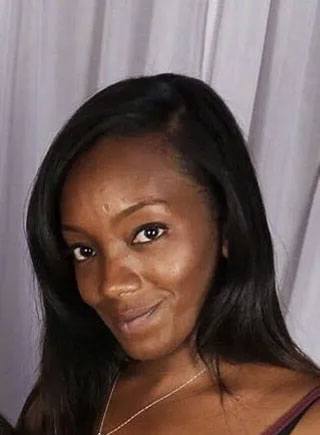 Centara Gomes
Office Coordinator
Centara has been with Dr. Talmo since August 2018. She is a certified medical assistant and brings with her over 11 years of experience in the medical field. When Centara is not working she enjoys spending time with her family and friends, reading a good book, party planning and decorating.